Nutrition
Nutritional Counseling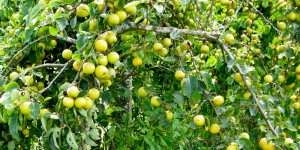 Nutrition is the foundation of your wellness and healthy expression of your genes.  It is important to be able to identify a balanced food plan that works for you to prevent chronic disease, combat fatigue, and improve quality of life and longevity.  There is a lot of information available on the world wide web and in other media concerning nutrition, and much of it is conflicting.  How do you tease out what is true, what is a fad, and what applies to you and your body's needs, specifically?  Nutritional counseling is available to you at Pilcher Health and Bodyworks with concern for your needs as an individual, and without bias or corporate agenda that tends to muddle one's personal search for optimal nutrition.  With up to date research interpretation and professional experiential advice, you will be given the knowledge and tools necessary to empower you to make informed decisions, as well as a seasoned coach to implement the right plan for your health, and help keep you on track.
Nutritional Counseling Specialties:
* Diabetes and Heart Disease Nutrition
* Teen Health Nutrition
* Ideal Body Composition Nutrition
* Exercise and Sports Nutrition
* Detoxification and Cleansing Nutrition
* Fertility and Pregnancy Nutrition
"Let food be thy medicine and medicine be thy food."  -Hippocrates
Enjoy the benefits of whole food based nutrition! Good nutrition takes time and planning. Clinically proven Juice Plus+® helps you bridge the gap between the 7 to 13 servings of fruits and vegetables recommended by The United States Department of Agriculture (USDA) and the nutrition you actually get with your busy schedule. Click here to learn more.