Pregnancy Services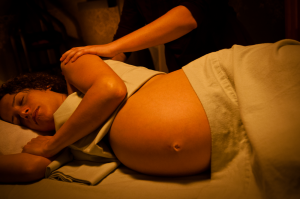 Pregnancy services includes prenatal, labor and delivery, and post-partum care.  This care is available through fertility planning, prenatal nutritional counseling, comprehensive doula services, childbirth education classes, massage, and reflexology.
Dr. Paula Pilcher is a Licensed Naturopathic Doctor with a certificate in Natural Childbirth, Licensed Massage Therapist, & a Prenatal/ Childbirth/ Post-partum Doula.  She has been a Certified Fitness Instructor for 18 years, & received her Bachelors of Science in Education, Biology & Psychology in 2002.  Dr. Paula has been practicing as a natural childbirth doula since 2003 & received her  doula training with Big Belly Doula Services.  She has thus far assisted in over 60 home, clinic, & hospital births as a doula or midwife intern, & completed 4 years in a Naturopathic Midwifery Internship with Dr. Edwin Hoffman-Smith, a leader in Naturopathic Midwifery, at the Natural Childbirth and Family Clinic in Portland, OR.  Her passion for teaching is present in everything she does, & she genuinely cares about the families she assists & how their needs can be met.
Dr. Paula owns Pilcher Health & Bodyworks where she has a primary care family medicine & massage practice at The Canyon Building in Beaverton.  She provides fertility planning for men & women preparing for a family, continuity of care during pregnancy and after birth to the newborn and parents, as well as primary medical care for the rest of the family.
"I look forward to meeting you & your family & helping you grow together happily & health-fully!"      -Dr. Paula
Learn more about PREGNANCY MASSAGE and REFLEXOLOGY
Learn more about DOULA SERVICES
Learn more about CHILDBIRTH & POST PARTUM EDUCATION WORKSHOPS